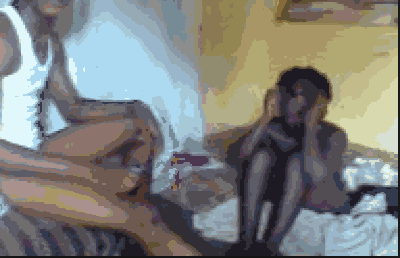 The police have arrested two suspects, Mr. Michael Isaac, 30 and Oluwaseyi Samuel, 40, over the abduction of an 11-year old girl and engaging her in sex romps for five days in Lagos.
The 11-year old victim was lured by the suspects to a place at Railway line in Ijora area of Lagos where they kept her inside a room for the romps for those number of days.
It was gathered that they did not allow her to come out and whatever she needed was brought to her inside the room while the suspects went out and returned to the house to sleep with her.
While this was going on, her parents were looking for her. The suspects were said to have pretended that they did not know where she was whereas they were the ones that kept her.
The 11-year old's disappearance was reported to the police and the police were said to have commenced investigation on how to locate her.
The suspects, having satisfied themselves released her to go home. She then reported what happened to her and she was taken to the hospital for treatment. She reportedly said that they instilled fear into her and she did not leave the place until they released her.
Thus, the police at the Gender Section of the Lagos State Police Command arrested the suspects and charged them before the Ogba Magistrates court for abduction and rape.
The prosecutor, Mr. Christopher John, informed the court that the defendants abducted the victim and kept her away from the care of her parents for those days and defiled her.
The Presiding Magistrate, Mr. Peter Nwaka, did not take their plea or granted them bail because of the seriousness of the offence.
The court ordered them to be remanded in prison custody and directed the prosecutor to duplicate their file and send to DPP for advice.
The matter was adjourned till 8th October, 2018, for the report of the DPP advice to be available.
The police said that if the DPP finds him culpable, the matter will be transferred to the High Court for trial which means that if they were found guilty, they will spent many years in prison for the alleged offence.
Place this code at the end of your tag: