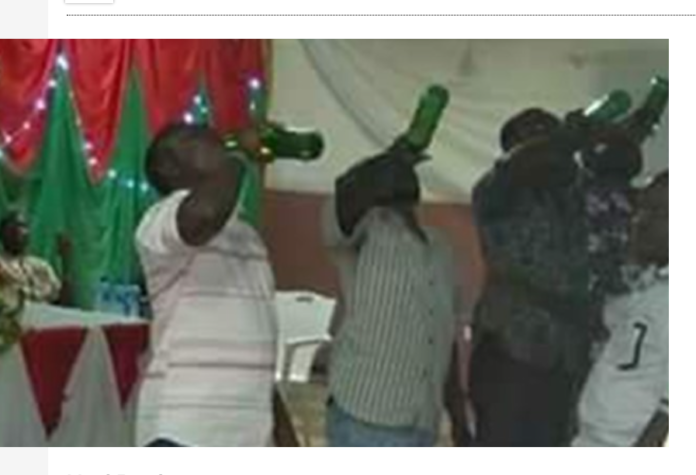 Man Dies During Drinking Competition Over Gh¢300 Cash Prize
A Nigerian man reportedly died whilst participating in a drinking competition in Nigeria on December 26.
According to a Twitter user known as Joseph Barnabas, the man lost his life whilst competing for the cash prize of N20,000 which is equivalent to 300 Ghana cedis.
Joseph Barbanas claimed the man who was leading his competitors in the drinking competition had taken his first, second, third and fourth bottle of gin and immediately after taking the fourth one, he died on the spot and this unfortunate incident happened yesterday.
In his words, "A drinking competition was held in my area yesterday, 4bottles of gin n get 20k, d guy on his 4th one died on d spot.. sad!!!!!"