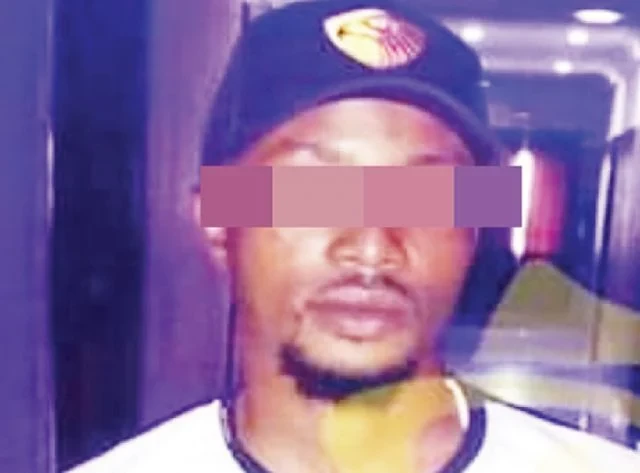 Azeez Balogun accused of beating his wife to death claims he mistakenly knocked her down with his car
Men of the Ogun state police command have arrested a father of seven, Azeez Balogun, over the death of his wife, Tawa, in the Itire area of Ajangbadi, Lagos State.
Balogun and Tawa were said to have been married for a while and have three children together. Neighbours allege that Balogun has over the years subjected Tawa, his second wife to domestic violence and that on the day she died, he had beaten to the point she cried out for help from people around.
Late Tawa was said to have collapsed from the alleged beatings, after which Balogun fled from their home to Ogun state where he went to report himself to the police.
Confirming the incident, the spokesperson of the Ogun state police command, Abimbola Oyeyemi, said;
"According to the testimony of the husband of the victim, he mistakenly knocked down the wife with his car when she helped him to open the gate while he was driving out of the compound.
We have yet to ascertain if the suspect lost control or mistakenly hit the wife as a result of brake failure or had other ulterior motives, but investigation is still ongoing to uncover the true cause of the incident that led to the death of his wife."