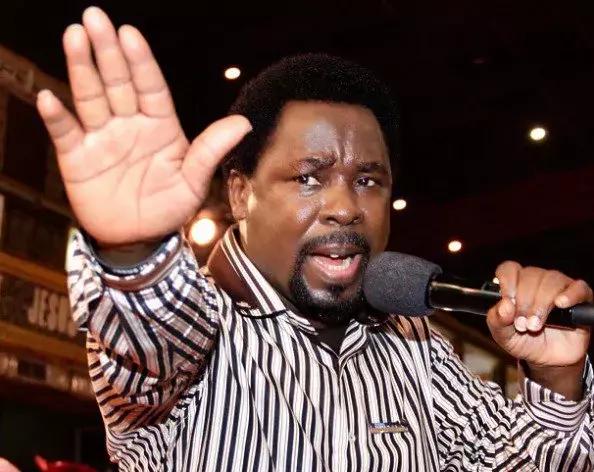 The Nation reports that  the Minister of Information and Culture, Lai Mohammed, has entreated controversial Prophet T.B. Joshua to rescind his decision to leave Nigeria.
"That will be very unfortunate in the sense that if he does move out, it will affect our tourism in Nigeria."
Mohammed told journalists at the Annual General Meeting of the Nigerian Association of Tour Operators (NATOP), held in the Renaissance Hotel in Ikeja, Lagos.
"Pastor Joshua is an important person; he must bear with us," the outspoken Minister admitted to newsmen at the event which hosted top dignitaries within the tourism sector. This is his country. If he moves out and goes to South Africa (for example), the revenue will go to South Africa."
Mohammed said he would be reaching out to the cleric to voice his concerns, adding that the Nigerian government was ready to dialogue with Joshua to address the challenges faced by The SCOAN.
"It is better that Pastor Joshua sits down with the relevant authorities and resolves whatever problems he has," the Minister concluded. Mohammed's statements are the first public acknowledgement by the Nigerian government of Joshua's economic and social impact on the country in terms of religious tourism.
The Synagogue founder said during a church service on March 30 that he had been invited by three prominent Israeli mayors to hold meetings with international pilgrims close to the Biblical site of the Sea of Galilee.