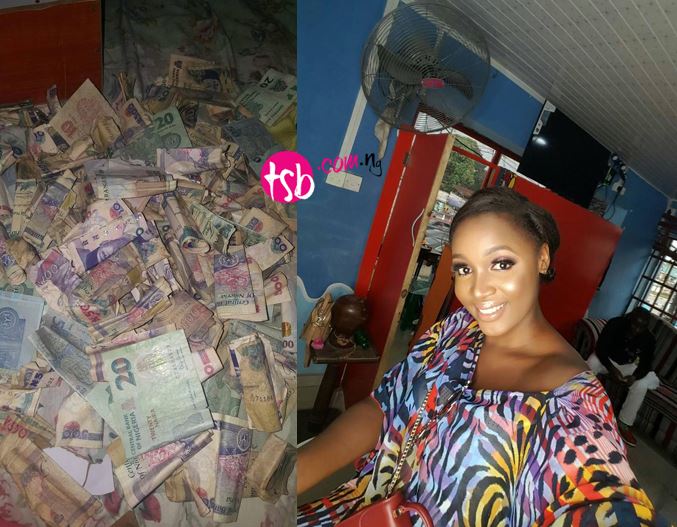 A Nigerian lady identified as Zinny Sandra Chikezie, has highlighted the importance of saving after she saved over N64,000 after breaking her saving box. According to her, this is what she saved for almost four months despite experience moments of being broke.
Below is what she shared on Facebook;
Waoh am so happy right now… My determination has given me so much happiness today. I was tempted to break my saving box today and this what i got, over 64k. Umu nne m to save is very important. There are days i get so broke that even to eat i find it difficult but i still didn't open the box, til today. This is the result of my 3 months and 3 weeks savings umu nne m.