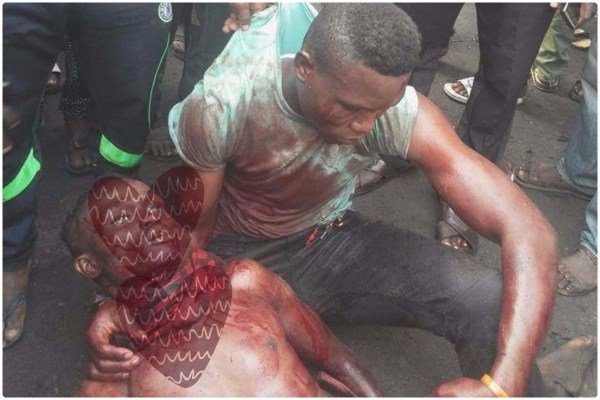 A man known as Moshood has been held by Community members of Makoko in Yaba area of Lagos for stabbing his friend over N1000. The unfortunate incident happened following an argument over who owns a N1000 Note they saw on the floor.
The deceased was stabbed to the death in the process of fighting. The news was shared by a Facebook user, he shared a photo and wrote;
Argument Over Nothing, Ha Moshood Why Did You Do This To Your Friend All Because Of #1000 Argument…So Painful For This Calamity You Are Facing Now Man…This Happen In Makoko Yaba Area Today.