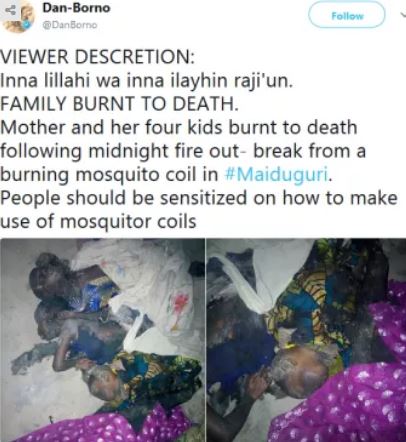 A mother and her four children were burnt to death at their residence in Maiduguri, Borno state capital. It was reported that the fire was caused by a burning mosquito coil.
Twitter user Dan Borno who shared the sad and graphic pictures online said that people should be sensitized on how to make use of mosquito coils.
The mother was reported to have lit the mosquito coil before she and her children retreated to bed the night before. And according to sources at the scene of the incident, the burning coil had probably torched one of the garments spread across the room.
The unsuspecting family were however burnt to death in the inferno that was caused by the mosquito coil and a lot of people wondered how they didn't wake in the process of the fire burning in the room.