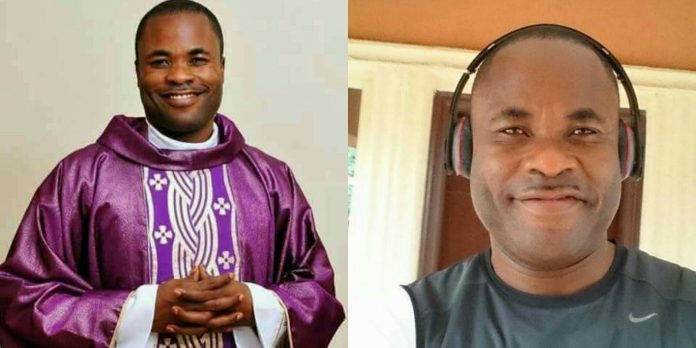 A Nigerian Catholic priest, Rev. Patrick Henry Edet, who resigned months ago is set to walk down the aisle March 17, 2018. According to NewTelegraph, the disclosure was made by Edet on Tuesday during his Grace Family service.
Edet had said while resigning back in July, 2017;
"the resignation marked the beginning of 'freedom' for his spirit and soul.
From today henceforth, I cease to be a Catholic priest, in my spirit and in my soul. I forgive those who will criticise me, I live for God. I seek freedom for my soul. As I leave, I leave smiling. I am so happy that I am free." .
Not stopping there, he revealed he won't be continuing with the Catholic Church due to peace finding a way to desert him while he was there.
Edet added that after 11 long years, he felt now is the time to leave as he was feeling boxed in, a feeling that was affecting his personal relationship with God.