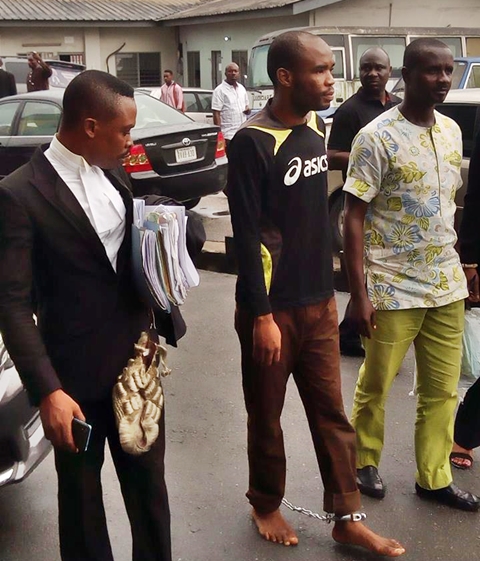 The Senior
Pastor
of Alter of Grace Ministries,
Pastor Chidiebere Okoroafor,
who reportedly murdered three of his church members and unborn child, has been remanded in prison custody in Rivers state after admitting to the crime and pleading guilty to all three count charges.
The Abia State-born cleric was arrested for allegedly killing three people, including two pregnant women and an infant in Oyigbo Local Government Area of Rivers State, in a bid to hide his alleged amorous relationship with a 25-year-old member of his church.
Those allegedly killed by the cleric are: Concilia Ezeawa and Uluoma Onweagba, who was carrying a five-month pregnancy before her death.
While the cleric strangled Ezeawa in an uncompleted building, the pregnant Onweagba was killed in a bush during the serial murder that happened on December 11, 2017.
Okoroafor allegedly took advantage of the trust the two members of his church had in him to lure them to an uncompleted building and inside the bush respectively, before killing them.