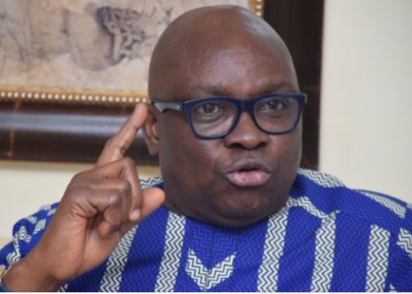 Gov. Ayodele Fayose of Ekiti State has called on the  Federal Government to publish all the properties it claimed to have recovered and their owners as well as buyers of the properties when they are eventually sold.
Fayose said:
"Nigerians want to know how many properties were recovered and who bought the properties. Who authorized the sale? Nigerians want details, not propaganda because most of these properties have been sold and resold."
In a statement by his Special Assistant on Public Communications and New Media, Lere Olayinka, Governor Fayose said
"the federal government should create a website where all the properties recovered by the Economic and Financial Crimes Commission, EFCC, and to whom they were sold will be listed so that by one click, Nigerians will have information."
The governor said it will difficult to trust the EFCC reports on recovered looted funds and properties.