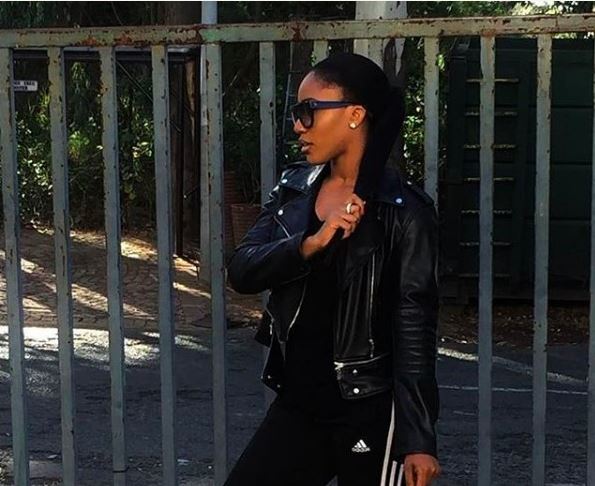 Singer Waje is today celebrating her daughter Emerald who turns 19. The proud mama took to IG to share stunning images of the beautiful teenager penning a heartwarming birthday message alongside.
In one of the photo, the singer wrote;
I named you Emerald cause i knew you were going to be special, there was something about you that was beyond me, it wasn't just a mother's love, it was a reflection of grace, i knew God was crowning me with something special, precious, BEAUTIFUL.
Now you are 19, wow! It was just yesterday that you turned 1 o. I remember your first step, well it wasn't your first cause we discovered you had been taking small steps but won't let anyone notice ( nor be today your kunkuru start), or how you spilled wine and licked it from the floor before we could run to you. Was it when you turned 5 and fell really ill that big mummy was so confused…. aunty ify and i had to rush u to the hospital.
Or how you will play rough in school that the child who left home wasnt the one that usually came bck cause you would have worn dust!
Chei! See you now! Lady!
Is it your faith? Things went bad not too long ago, i thought I wouldn't be able to keep up with your fees, you said" mum thats not what God and i discussed". You will lock yourself in your room and watch TD Jakes then pray for an hr ( I hope u still do). You challenged me! It was your routine.


See you now! Lady!
I am grateful to God for the woman you are becoming.
WOMAN! DAUGTER!
HEAR ME …… love yourself, laugh more, love much, cry when needed cause people will hurt you and i won't be there all the time but move on! Don't dwell on the bad stuff, celebrate the good! Use your time wisely, believe and follow your dream, value your brain and heart,don't judge but stand for what is right, lend a helping hand. Take care of you and be true to yourself and those that love you. most importantly remember your name "OGOCHUKWU! I am proud of you.
And to all my teenage daughters all over the world, LET YOUR LIGHT SHINE! THE WORLD IS WAITING
SAY A PRAYER FOR EMERALD MY INSTA FAM