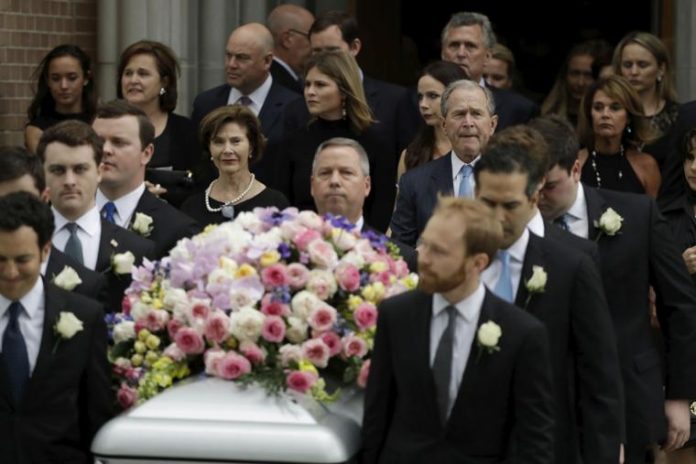 Bush was buried Saturday afternoon at her husband's presidential library at Texas A&M University in College Station. The burial site is in a gated plot surrounded by trees and near a creek where the couple's 3-year-old daughter Robin is buried. She died of leukemia in 1953.
"It was a very brief but poignant and beautiful ending to a very moving and incredible day. It would have been exactly what Barbara Bush wanted," family spokesman Jim McGrath said.
Hundreds of people lined both sides of the street near the campus as the funeral procession passed on a gray, cloudy day. Flags were flown at half-staff.