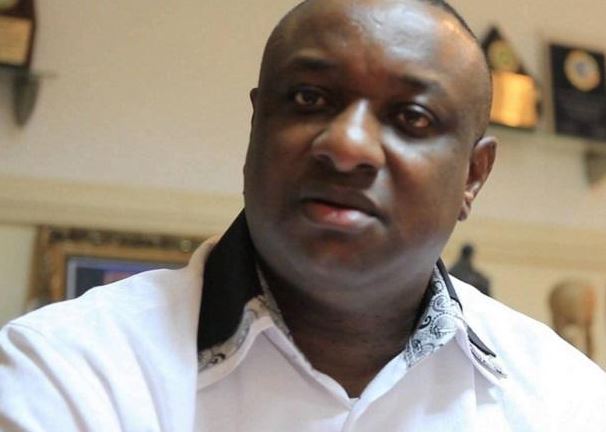 Human rights lawyer and newly appointed Strategic Communications DG for the Muhammadu Buhari 2019 presidential campaign, Festus Keyamo has said that President Buhari did not divided Nigeria along ethnic and religious lines.
He disclosed that the division started during President Goodluck Jonathan's time in power, adding that Jonathan used it during the 2015 election campaign period. He told Sun;
"In 2015, you saw that this country was divided by the North/South sentiments and the Christians/ Muslim sentiments. Who made it happen?
In 2015, who used religion to campaign? Certainly not Buhari, he did not go to mosque publicly begging Imams and praying in the Mosque, lying down before Imams to bless him and tell their followers to vote for him. He (Buhari) did not do that, so when you say the country is more divided, is it as a result of him? Certainly no. It was because of the dynamism of the politics that brought him into office; the politics of that time under former President Goodluck Jonathan.
But luckily for us, God is a kind God, because you know what? On 2019, those people who preached evil against the Hausa – Fulani, those who told their people that these people are not good, those who told their people not to vote for Hausa /Fulani people because they have a mentality of born to rule, these are the same people that have zoned their presidential ticket to the North now.
So you know what? They will now go back to the same people that they preached hatred against to undo what they did. They will now see themselves cap in hands, with shame on their faces, they will go back to their people and say, the Hausa/ Fulani are not too bad, let us vote for them. And on that day, their people will question their integrity, but you told us in 2015 that the Hausa/ Fulani are not good people, why did you give your ticket to them now?"