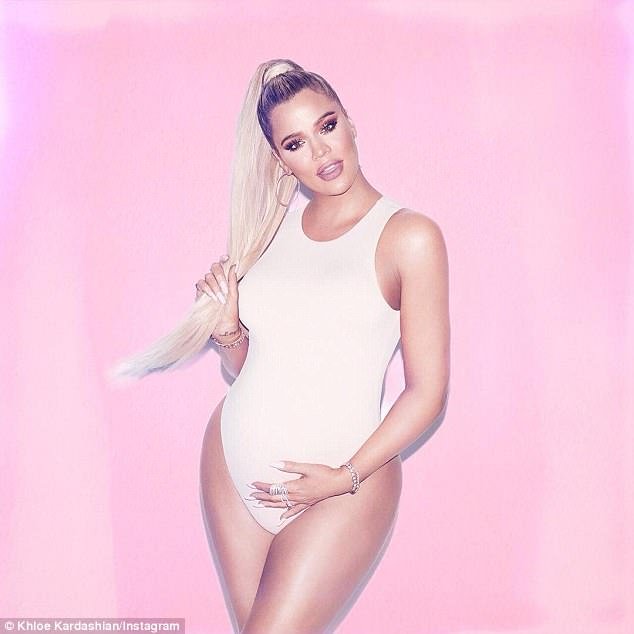 Khloe welcomed daughter True on April 12 in Cleveland, Ohio with Tristan Thompson amid his cheating scandal. And according to People, Khloe Kardashian is 'still very torn' on whether or not to 'give up on her relationship' with the basketball player.
In a post on her KhloewithaK.com website per Entertainment Tonight, Khloe speaks out about prioritizing 'our own happiness.'People's source reports that the new mom, 33, 'is doing okay,' as she focuses her attention on her newborn daughter and not her cheating beau. While 'medically she could leave Cleveland now – it's her choice to stay,' according to their insider.
Khloe 'isn't ready to give up her relationship with Tristan. She's still very torn,' the source said. They added that she 'doesn't want to make a decision right now,' about her and Tristan.Giving birth to her first child 'was supposed to be the happiest time in her. But she is still extremely disappointed with Tristan and isn't sure she can trust him again,' People reports.
Meanwhile, Tristan reportedly 'wants them to be together,' and 'seems' like 'he's willing to get home,' People writes.The Cleveland Cavaliers basketball player, who has a son named Prince, 16 months, with ex Jordan Craig, 'admits his behavior is completely wrong.' Despite Khloe feeling conflicted about Tristan, her family 'thinks she deserves much better' and wants her back in Los Angeles.