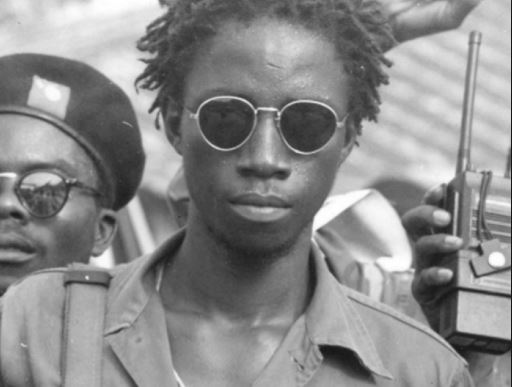 A Liberian warlord known as "Jungle Jabbah" has been sentenced to 30 years in prison in the US for lying about his role in his country's civil war.Mohammed Jabbateh was found guilty of immigration fraud for falsely telling US authorities in the 1990s that he had never belonged to an armed group.
One witness told the court how he had ordered the heart of a captive to be cooked for his fighters. Around 250,000 people were killed in Liberia's brutal 14-year civil war.
The 51-year-old moved to the US in the late 1990s, living in a Pennsylvania in a community in Philadelphia known as "Little Liberia" until his arrest in April 2016.
The trial was told how he had been a commander in two armed groups – the United Liberation Movement of Liberia for Democracy (Ulimo) and later the Ulimo-K – during fierce fighting in the early 1990s.
Witnesses were flown over from Liberia to give testimony about the allegations of killings, rapes, mutilations and cannibalism committed by him or by fighters under his command.
In total there were three accounts of hearts being removed, including how the wife of a town chief was told to cook the heart of a murdered villager and then one of her own husband,