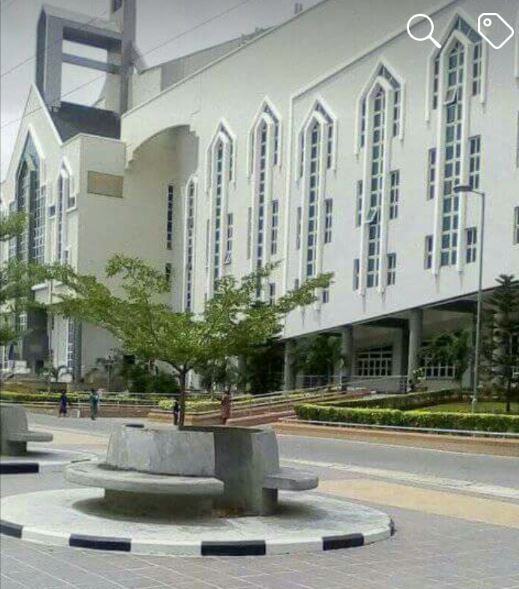 Vice President Yemi Osinbajo, some state governors, dignitaries within and outside the country will, on Tuesday, April 24, witness the inauguration of the new headquarters building of the Deeper Life Bible Church in Gbagada, Lagos.General Superintendent of the church, Pastor William F. Kumuyi, in a statement, commended leaders and members of the church worldwide, whose contributions saw the completion of the project.
The construction lasted for a little over a decade.
"I just want to thank God and, at the same time, commend every member of the Deeper Life Bible Church in Nigeria and beyond, for their patience all through the years the project lasted. Their contributions in terms of finance and human resources despite the challenging times have been heart-warming and praise-worthy," the cleric said.
The General Superintendent explained that the edifice is not a show of riches or worldly advertisement of any kind, but a project borne out of a genuine desire to give God the best.
According to him, "The project is not, in any way, an advertisement of self or riches. It is served to accelerate the earnest fulfilment of the Great Commission. There are no riches to advertise anyway because the resources came from all strata of membership of the church. Everyone contributed his or her mite. It was a determination to give God the very best.
"When you read through the scriptures, you find that tabernacles were huge edifices that evoked the aura of the Almighty. When you read about the nature of the building that King Solomon built for God, it was magnificent and befitting of worship of the Owner of the whole universe.
"We in Deeper Life Bible Church believe in preaching the gospel of our Lord Jesus Christ and we hope that the new building will attract people who ordinarily may not think of coming to hear the word of God. And the Bible tells us that one soul is greater in value than all the riches of the world put together. So then, if by putting up the building, a soul is saved from the fury of hell fire, we would have achieved God's goal."
Kumuyi stated that the 35,000-seat edifice and the already commissioned car park, bridge and traffic lights around the auditorium were completely funded through the contributions of members of the church.