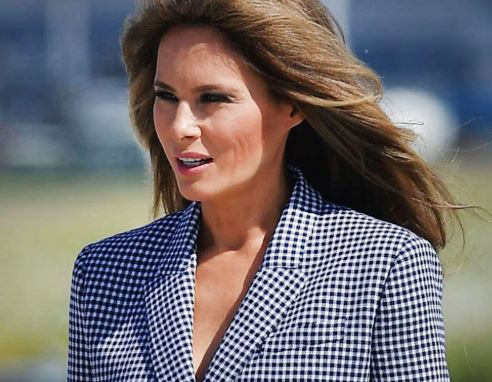 Wife to United States president, Melania Trump underwent kidney surgery on Monday. The surgery was performed at Walter Reed National Military Medical Center near Washington, DC, according to CNN.
It was learnt that the First Lady who turned 48 last month had been experiencing an issue with her kidney which was described as benign but requiring medical attention.
Trump was admitted into Walter Reed in nearby Bethesda, Maryland, on Monday morning and is expected to remain hospitalized for several days following the operation, according to the statement from her communications director, Stephanie Grisham.
It was learnt that President Donald Trump remained in the White House during Melania Trump's surgery.She is the first US first lady to undergo such a serious medical procedure while in the White House since Nancy Reagan had a mastectomy in October 1987.