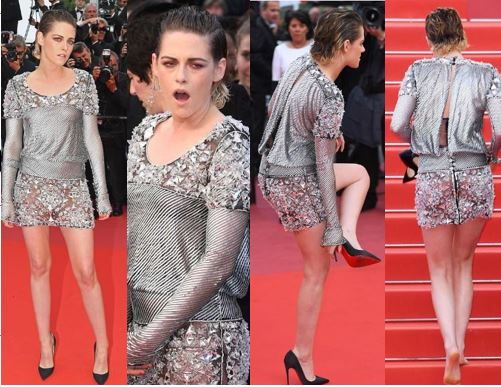 Twilight star, Kristen Stewart  took off her stilettos beneath the steps of the Cannes Film Festival red carpet on Monday night and proceeded on bare feet.
Clearly fatigued by her relentless schedule, the 28-year-old let out a little yawn at the premiere of BlacKkKlansman. The edgy actress decided to do things her own way, when she stepped down from her towering four-inch heels and walked in comfort.

Not constricted by her outfit, Kristen still looked typically cool in a metallic minidress that skimmed off at her thighs to reveal her lithe legs.Her ombre locks were slicked back in a wet-look hairstyle, while lashings of dark eye make-up attempted to distract from tired eyes.