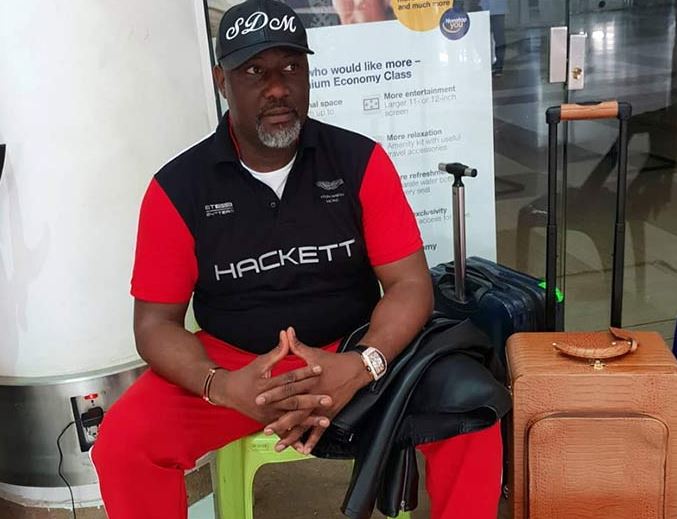 The Federal Government on Wednesday asked a High Court of the Federal Capital Territory in Maitama to revoke the bail it granted to Senator Dino Melaye over an allegation of false alarm.
Senator Melaye, who represents Kogi West, was arraigned before the court in March for allegedly giving wrong information to the police about an assassination attempt on his life on in April 2017.
He was said to have falsely implicated one Edward David, the Chief of Staff to the Kogi State Governor, Yahaya Bello.
At the proceedings on Wednesday, the Federal Government said it was applying that the bail granted the lawmaker be revoked because he was absent in court for the commencement of hearing on the two criminal charges preferred against him by the office of the Attorney General of the Federation.
The government lawyer, Labaran Shuaibu, prayed the court to, in the alternative, summon the person who stood surety for Senator Melaye to appear and show cause why he should not be committed to prison for the absence of the defendant.
Shuaibu noted that while the lawmaker may have perfected the conditions for his bail, he ought to be present in court, as the government has four witnesses to testify against him.
The defence counsel, Ricky Tarfa, however, informed the court that his client has been charged before different courts recently, he was wheeled to court on a stretcher in one of the cases.
He stated further that the government's request for the bail to be revoked could only be made in a situation where the whereabouts of the defendant cannot be ascertained.
After listening to both parties, the trial judge, Justice Olasumbo Goodluck, said accepting the narration from the defence lawyer would amount to receiving evidence from the bar.
She said he ought to be aware of the necessary step to take if his client was indisposed to attend his trial, stressing that the Administration of Criminal Justice Act, ACJA, 2015, already made provisions on how criminal trials should be conducted in the absence of a defendant.
The judge consequently adjourned the matter till Thursday and directed the defence counsel to take appropriate steps to explain the absence of the defendant.