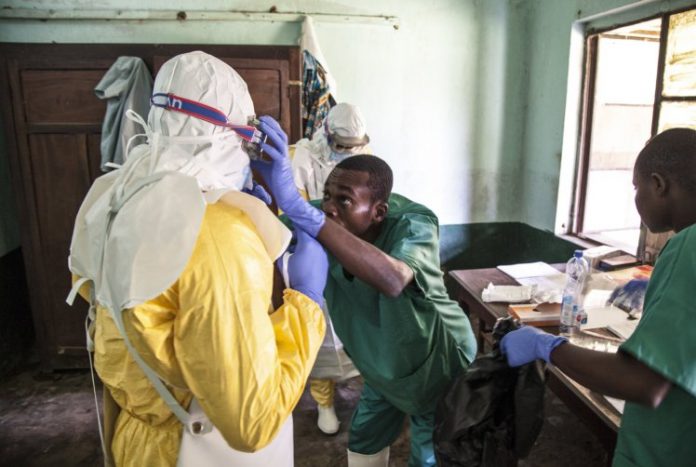 Congo's Ebola outbreak has spread to a city of more than 1 million people in a troubling turn for the impoverished country in central Africa. Three cases of Ebola have been confirmed in Mbandaka, a densely populated city, just an hour's flight from the capital, Kinshasa. Last night, Congo's health ministry said there have been 45 suspected cases of Ebola so far, including 25 deaths. All the deaths have happened in Bikoro, a rural area about 75 miles from Mbandaka.
'This is a major, major game-changer in the outbreak,' Dr Peter Salama from the World Health Organization warned (WHO). However, WHO said the situation in Congo does not yet warrant being declared a global health emergency, as the outbreak is currently not threatening to spread to other countries.
A total of 45 cases of Ebola have now been reported in Congo in this outbreak: 14 confirmed, 21 probable and 10 suspected, the government said, after results from lab tests returned on Thursday. Medical teams have been rushing to track down anyone thought to have had contact with infected people, while WHO is shipping thousands of doses of an experimental vaccine.