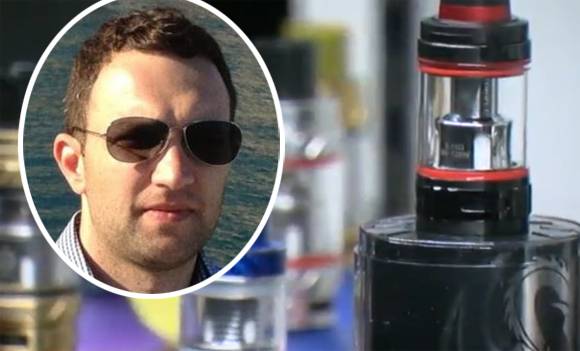 A former CNBC producer was killed when his e-cigarette exploded at his home and lodged in his skull, according to an autopsy. 
Tallmadge Wakeman D'Elia, 38, died on Cinco de Mayo, May 5, in St. Petersburg, Florida, after his vape pen ignited a fire in his bedroom. The autopsy results just came out and reportedly showed that not only did the e-cigarette explode and spark the blaze, but it also made a "projectile wound" in D'Elia's skull.
His vape pen was reportedly made in the Philippines that is unregulated and not recommended for beginners. It's still unclear what caused the pen to explode.
FEMA, which keeps stats on e-cigarettes, says D'Elia's death is the first in the U.S. caused by a vape pen.