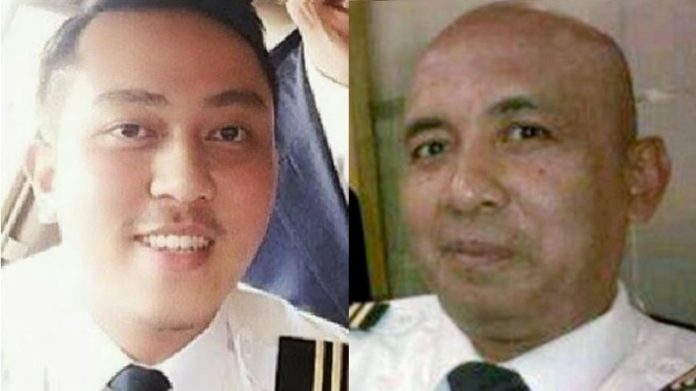 World renowned aviation experts say the disappearance of Malaysia Airlines flight MH370 without a trace was a planned and deliberate criminal act but have vowed to never give up the search.
It's been four years since the flight vanished en route to Beijing from Kuala Lumpur on March 8  in 2014.
What happened to the Boeing 777 and 239 people on board, including eight Australians remains one of the world's greatest aviation mysteries.
A panel of internationally renowned aviation experts shed new light and revealed chilling discoveries about the flight's final moments on Sunday night's episiode of 60 Minutes.
They all agreed that the probability of it being an accident was 'one in a trillion' and that pilot captain Zaharie Amad Shah 'deliberately' brought down the plane.
'I think the general public can take comfort in the fact that there is a growing consensus on the plane's final moments,' veteran air crash investigator Larry Vance told 60 Minutes.
He believes the pilot 'was killing himself' and took the aircraft to the most remote place possible so it would 'disappear'.
'Unfortunately, he was [also] killing everybody else on board, and he did it deliberately,' Mr Vance said.
Former Australia Transport Safety Bureau head Martin Dolan added: 'This was planned, this was deliberate, and it was done over an extended period of time.'
After reconstructing MH370's actual flight plan, Mr Hardy made a chilling discovery that the captain made an unexplained and strange turn to fly over his hometown of Penang.
'So I spent a long time thinking for this about what this could be, what technical reason is there?,' he said.
'And after two months of thinking about it, I finally got the answer – somebody was looking out the window. It might be a long, emotional goodbye or a short, emotional goodbye to his hometown.'
Former Australia Transport Safety Bureau head Martin Dolan spearheaded the two year search for the doomed flight in a search zone covering 120,000 square kilometres of sea.
The largest search in aviation history was suspended in January last year.
The search area was based on the assumption that MH370 fell out of the sky in a steep, uncontrolled 'death dive'.
The assumption was disputed by Mr Hardy and Mr Vance, who believe the plane was ditched in a controlled landing.
Mr Vance believes the majority of the aircraft is still intact.
'If we don't end up finding the aircraft in the search area, then the conclusion is that yes, we focused on the wrong set of priorities,' Mr Dolan admitted.
Dailymail