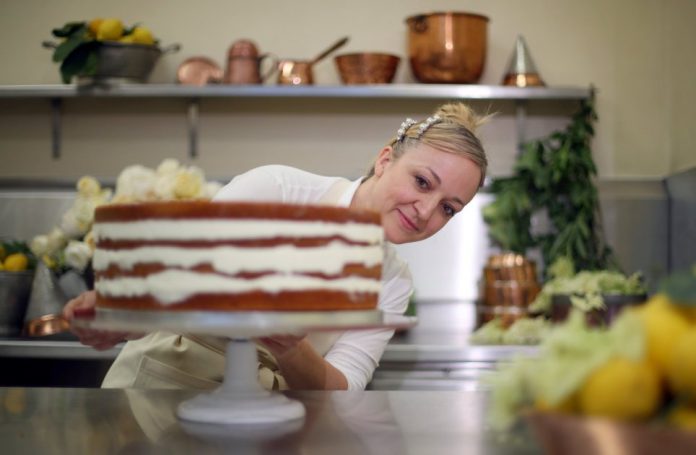 The royal wedding cake is taking shape ahead of the big day tomorrow. Chef Claire Ptak is putting the finishing touches to the three tiered lemon sponge and elderflower cake that will be revealed in its full glory in St George's Hall after the ceremony at Windsor Castle.
She has given us a sneak peak of what it's going to look like and it seems to be coming along very well. Ms Ptak revealed it would be displayed in a non-traditional way as part of a special installation.
'You'll have to wait and see on the day,' Ms Ptak said. 'It's an installation of the way that we're putting it out. It's the last thing that we'll reveal. It's a non-traditional layout. 'It's a slight shift from tradition.' The cake will be transported to Windsor Castle where the flowers will be added, and the installation assembled on the morning of the wedding. Meghan Markle and Prince Harry have already tried it and are said to have loved it.