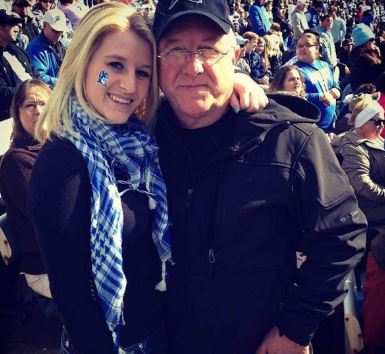 According to a report by The Independent, a man has been charged with first degree murder after police say he drove his car into a North Carolina restaurant where members of his family were sitting, killing daughter and daughter-in-law.
Witnesses and police said a driver rammed his vehicle into the Surf and Turf Lodge restaurant in the town of Bessemer City around noon local time on Sunday.
An officer arrived to the scene to find a car "completely in the building", Bessemer City police chief Thomas Ellis told reporters. Early evidence indicated it was intentional.
The driver was arrested at the scene, Mr Ellis said, and was later identified as Roger Self.
His daughter, a 26-year-old Gaston County Sheriff's Department deputy who was off-duty at the time, was identified as one of the victims. Katelyn Self had been with the department for four years, climbing the ranks after starting as a detention officer.
The other victim was identified as Amanda Self, a nurse. The Gaston Gazette reported Amanda Self was the wife of Roger Self's son, Gaston County Police Officer Josh Self, who also was seriously injured. Roger Self's wife, Diane, and the 13-year-old daughter of Josh and Amanda Self, were also hurt in the crash. They are all expected to survive their injuries.
Local media reported that the suspect entered the restaurant and seated his family before leaving and getting behind the wheel.
A homicide investigation has been opened but police gave no initial indication of what circumstances led up to the crash that sent stunned patrons scrambling for safety.
Caleb Martin, a 14-year-old who identified himself as a busboy at the restaurant, said he saw the crash and was stunned by the suddenness of it all.
"I walked over to my station and I heard a loud boom," Caleb told WSOC-TV. He said he did not know what to do at first, but quickly joined arriving first responders in helping those injured by clearing debris and tables away. "The one guy I could help in back, he was pretty hurt." 
Footage from the restaurant scene showed emergency responders treating people on the ground outside as shocked patrons milled about Sunday afternoon. Photographs showed a shattered opening in a restaurant wall.
"He drove his car into the building, killing people, so that's why we took him into custody immediately," Bessemer City Police Chief Thomas Ellis Jr said.
The sheriff's office tweeted a photograph of the deputy Katelyn Self via social media, adding "Our hearts are broken" and saying the agency requested thoughts and prayers not only for the deputy's family and friends but for her "brothers and sisters in uniform."