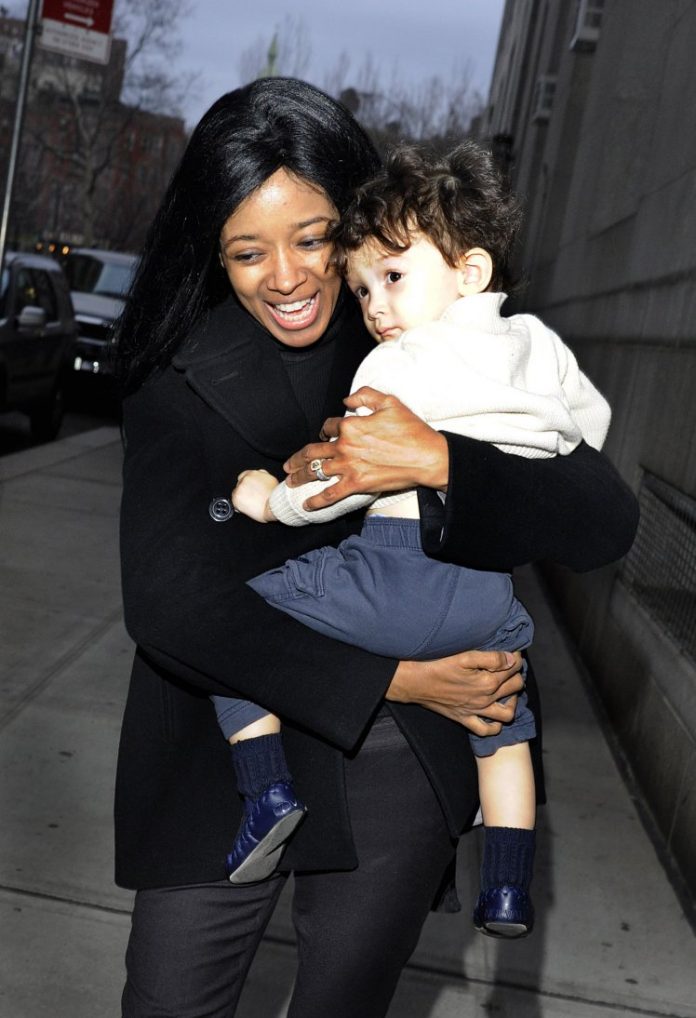 An ex-Playboy playmate leapt to her death from the top of a 25-story skyscraper holding her seven year-old son amid a vicious custody battle with her ex, it was claimed. Stephanie Adams, 47, and her son Vincent died after plunging from the top of the Gotham Hotel in Midtown Manhattan on Friday morning, into a second-floor courtyard at the rear of the building.
Page Six reported that Adams was embroiled in a 'fierce court battle' with her former husband Charles Nicolai, also 47. The chiropractor's lawyer is said to have recently demanded that Adams hand over Vincent's passport, scuppering plans for a summer vacation in Europe. And the Post reported that the estranged couple's relationship was so toxic they would meet at a NYPD precinct in Tribeca for handovers, to ensure that violence did not ensue.
It is not known whether Adams left a suicide note. The model, who was Playboy's Miss November in 1992, came out as Playboy's first gay centerfold in 2003.