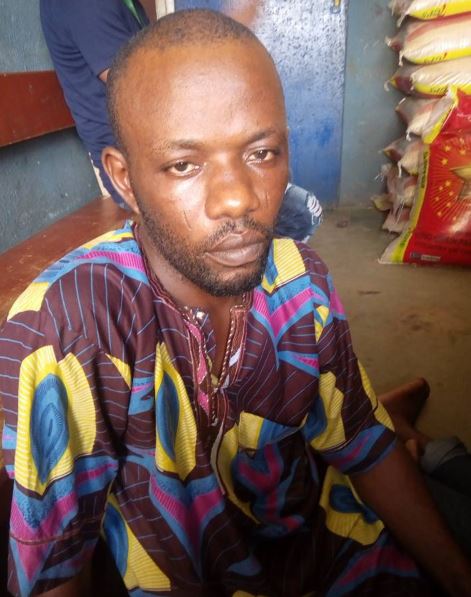 A spray painter, who suddenly disappeared with a customer's car, has been located in Osu, Osun State. The 39-year old defaulting artisan, Gafar Jelili, allegedly bolted with a Toyota Corolla car from Ilaro in Ogun State and relocated to Osu, where he later sold out the car to one of his in-laws.
It was gathered that Jelili, currently in the net of the Federal Special Anti-Robbery Squad (FSARS), Abeokuta, the Ogun State capital, got the car spraying job in 2017 upon which he billed the car owner #25,000.
No sooner had he been paid than he suddenly disappeared into thin air, according to reports..
The victim lodged a complaint with the Officer-In-Charge of FSARS, DSP Adams Uba, who raised a team to go after the suspect.
Through technical intelligence, the car was traced to Osu in Osun State, where it was discovered to have been sold to a man, who happens to be Jelili's in-law.
The said in-law was arrested, and in his own account, he revealed that he bought the car from Jelili, following which the suspect was arrested.