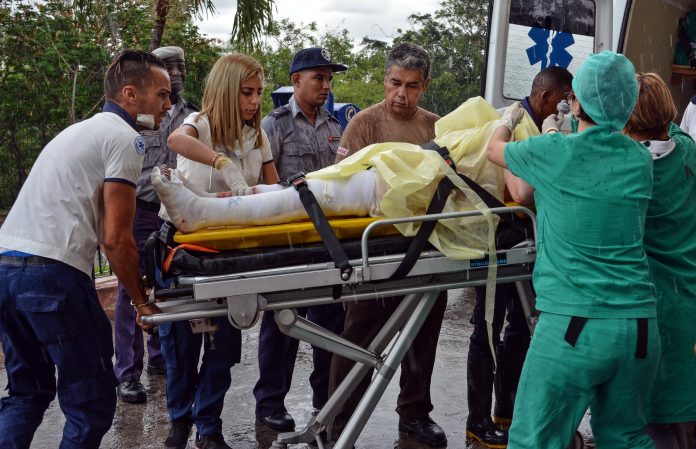 'Over 100 people' are believed to be dead after a plane containing 104 passangers crashed in Havana, Cuba, today. Cuban media has reported that three women in a 'grave condition' are receiving treatment at a local hospital.
Cuba's President Miguel Diaz-Canel said there appeared to have been a 'high number' of casualties. 'There has been an unfortunate aviation accident. The news is not very promising, it seems that there is a high number of victims,' Diaz-Canel was quoted saying shortly after visiting the scene. The death toll has not been confirmed.
The Boeing 737 went down and allegedly exploded into flames near to Jose Marti International Airport shortly at 12.30pm local time. Diaz-Canel said nine crew members were believed to have been on board, in addition to the passengers, rising the believed death toll to 110. A military officer said there appeared to have been only three survivors in critical condition, but other officials declined to confirm that figure.