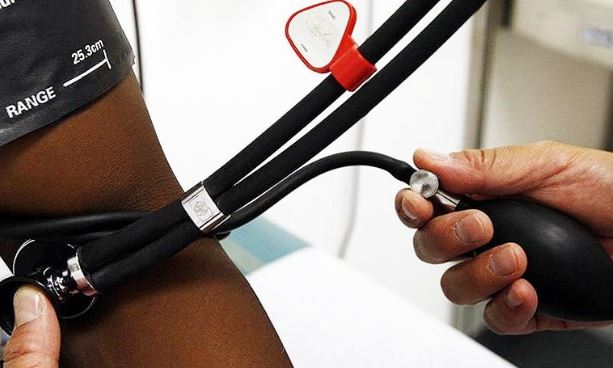 An Abuja based cardiologist, Dr. Tunde Fagbemi, has advised Nigerians to regularly check their blood pressure to avoid cardiovascular diseases.
He gave the advice in an interview with the News Agency of Nigeria  in Abuja on Thursday. He noted that high blood pressure remained a silent killer which, if not properly managed, could lead to heart attack, stroke, heart diseases and chronic kidney disease, among other health problems.
"Hypertension or high blood pressure is a long-term medical condition in which the blood pressure in the arteries is persistently elevated.
"It remains a major factor for stroke, heart failure, peripheral vascular disease, chronic kidney disease, dementia and sudden death of both young and old people.
"For most adults, normal blood pressure is within the range of less than 120/80mmHg, elevated blood pressure is from 120mmHg to 129/80mmHg.
"Stage 1 of high blood pressure is from 130 mmHg to139/80-89mmHg, while Stage II high blood pressure is from 140mmHg or higher/90 or higher mmHg.
"When it gets to more than 180/120mmHg, then such a person has reached hypertensive crisis which is very dangerous," he said.
Fagbemi said that some of the symptoms of high blood pressure include headache, blurred vision, dizziness and shortness of breath.
He added that some lifestyle factors that increase the risk of high blood pressure include excess salt intake, excess body weight, smoking and alcohol use.
He advised that the best way to address this was for people to live a healthy lifestyle irrespective of their age.
NAN reports that the World Hypertension Day is celebrated on May 17 every year.
The theme for World Hypertension Day is: "Know Your Numbers'' with a goal of increasing high blood pressure  awareness in all populations around the world.
(NAN)