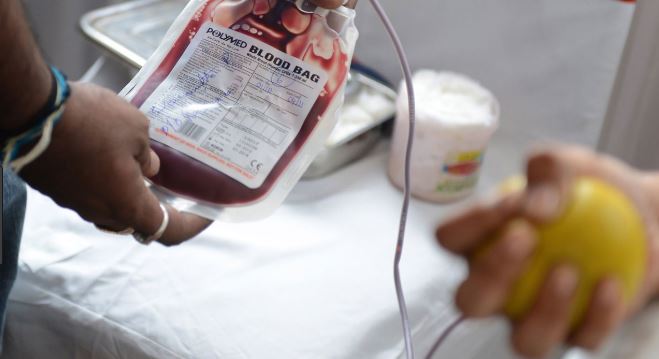 The Federal Ministry of Health has urged Nigerians to donate blood three to four times a year in order to meet Nigeria's estimated blood need which stands at 1.8 million units of blood per annum.
The Minister of Health, Prof. Isaac Adewole, said this at the 2018 World Blood Donors' Day press briefing in Abuja on Thursday. Adewole noted that the theme of this year's campaign is "Blood donation as an action of solidarity" while the slogan is "Be there for someone else. Give blood. Share life."
The minister said women should donate blood once every four months while men should do so every three months.He said, "By nature, because we don't menstruate every month, men are supposed to have more blood than women. So, women can donate every four months but men can donate once in three months."
The minister said there was a need for Nigerians to donate blood freely instead of for money. Adewole said statistics show that only 10 per cent of Nigerians donate blood freely while 60 per cent do it for money. He said the remaining 30 per cent of blood donors only gave to relatives in need.
The minister said regular blood donation had many health benefits adding, "Firstly, studies have shown that people who voluntarily donate blood have the likelihood of living longer.