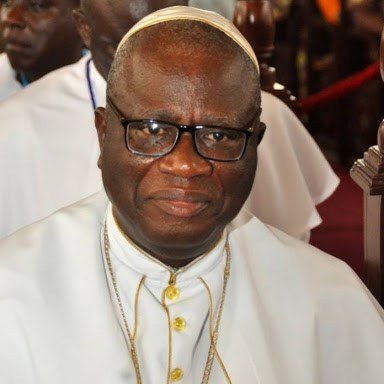 A Methodist presbyter, Very Rev. Kayode Akande and two other church leaders kidnapped by suspected herdsmen in Osun State have regained their freedom.
One of the clerics in the church told our correspondent on the telephone on Friday that the priest; Mr. Bankole, who is an engineer and Mr. Omodunbi were released on Thursday by their armed captors.
The cleric said that his colleague and two others, who were kidnapped by the hoodlums since Sunday night were freed by their abductors unharmed.
He said, "The priest and the two others kidnapped by the suspected herdsmen have been released. They were released on Thursday. We ascribe all the glory to God for their release."
Asked how much ransom the church or the family paid for the release of the three men, the cleric said, no ransom was paid because the Bishop pleaded with the abductors to free the men and also prayed for them.
He said, "The church did not pay any ransom. Honestly speaking, they were released by God's intervention and by the intervention of the Bishop who also pleaded and prayed for those kidnappers.
"There was a request for ransom but the bishop pleaded and prayed for them and God intervened. The three persons were released without paying any ransom. It is a miracle."
The Police Public Relations Officer in Osun State, Mrs. Folasade Odoro, refused to answer the calls put across to her by our correspondent to find out if the people had been released.