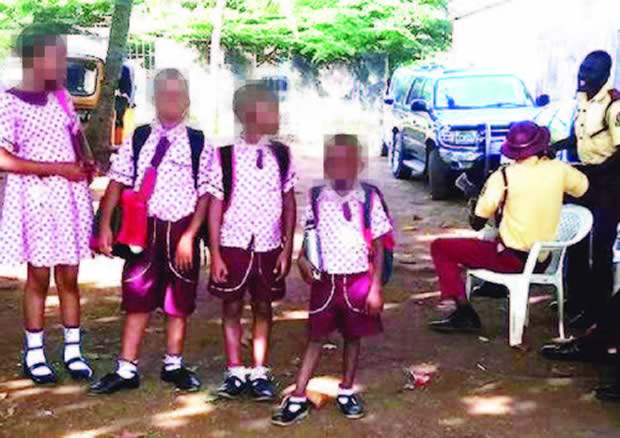 Officials of the Lagos State Traffic Management Authority (LASTMA) have been accused of 'detaining' some pupils of Eucharistic Heart of Jesus School, Isolo, after the school bus driver allegedly violated the state traffic law.
PUNCH Metro learnt that the bus driver had penultimate Wednesday gone to pick up pupils of the school at their houses in the Isolo area of the state. He had reportedly picked up two pupils in the neighbourhood when he was accosted by two LASTMA officials, who accused him of not using a seat belt.
Our correspondent gathered that the steering of the Sienna bus was taken over by one of the LASTMA officials, who drove to the agency's yard at Isolo. The pupils were reportedly held for over three hours and were released after their parents went for them. The vehicle was allegedly released to the school proprietor after an undertaking was signed.
A parent, Mr Ikem Okuhu, whose kids were in the vehicle at the time, said the encounter traumatised his children. In a petition to the Lagos State Ministry of Transport, Okuhu said his children were released after his wife visited the LASTMA yard, adding that the officials insulted the woman and asked her to go to court if she felt her children were ill-treated.
Okuhu's lawyer, Nnamdi Nwonyishi, who wrote the petition, dated June 6, 2018, copied the General Manager of LASTMA and the Officer-in-Charge of LASTMA, Isolo.
The lawyer demanded that the officials be disciplined, in addition to an apology and payment of N5m for general damages.
Nwonyishi threatened that if the demands of N5m, an apology and sanction for the officers were not met, the case would be taken to court.
The Public Affairs Officer of LASTMA, Mahmud Hassan, said although he doubted that a school bus was involved in the incident, the agency would investigate the allegations.