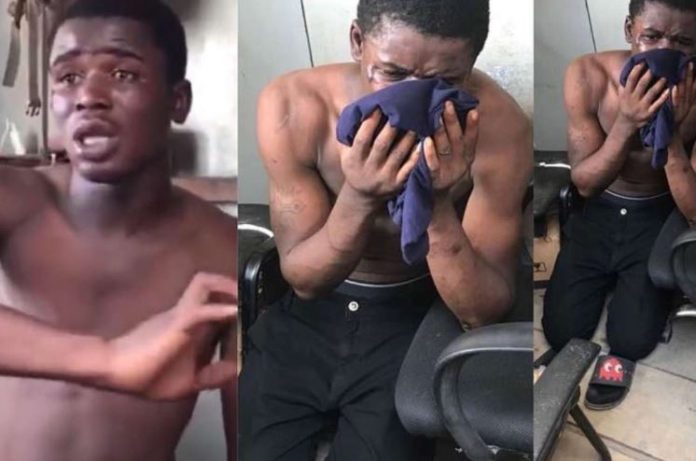 A man was battered for swapping his fake iPhone with a U.K-used iPhone 7 plus in Lagos State. The suspected scammer met his Waterloo, yesterday, at Computer Village, Ikeja, Lagos, after cleverly swapping his rose gold China iPhone 6s Plus with a U.K-used iPhone 7 plus of the same color.
He had approached a sales boy that he wanted to buy an iPhone 7 plus and the unsuspecting seller gave him. However, he smartly swapped it with the China iPhone 6s Plus in his pocket and later said he was no longer interested in buying.
Unknown to him, a stranger was watching. The person informed the sales boy and the suspect was nabbed. He was then beaten by people in the market.