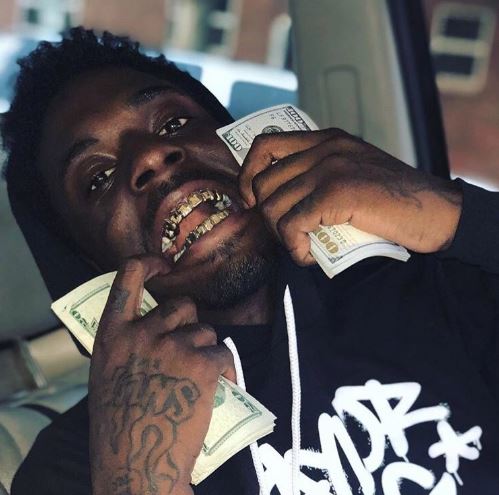 Emerging rapper Jimmy Wopo has been shot dead in a double shooting in Pittsburgh's Middle Hill neighbourhood. His death was confirmed by his manager Taylor Maglin, who took to Facebook to pay tribute to his 'brother'. He wrote: 'I lost my brother today and it's the worst feeling in the world. He was destined for greatness and he wanted the best for his friends, family and community. 'We lost a great person today, but just know I will do everything in my power to make his memory live on forever. Love you bro.' Jimmy Wopo had allegedly just signed a record deal.
The 21-year-old, real name Travon Smart, was allegedly shot in a drive-by shooting at an intersection in the area, according to CBS Pittsburgh.  He was pronounced dead at the UPMC Presbyterian Hospital just before 6pm. Rappers Mac Miller and Wiz Khalifa took to social media to pay tribute, with Mac posting a broken heart emoji, and Wiz writing 'rest up bro'.
The other victim is said to be in a stable condition. CBS Pittsburgh reports that they were riding in a white SUV when they were shot at at close range.
His death follows that of XXXTentacion, who was shot dead in a drive-by shooting in Florida as he left a motorcycle dealership.The rapper was later pronounced dead at the hospital aged 20 years old.