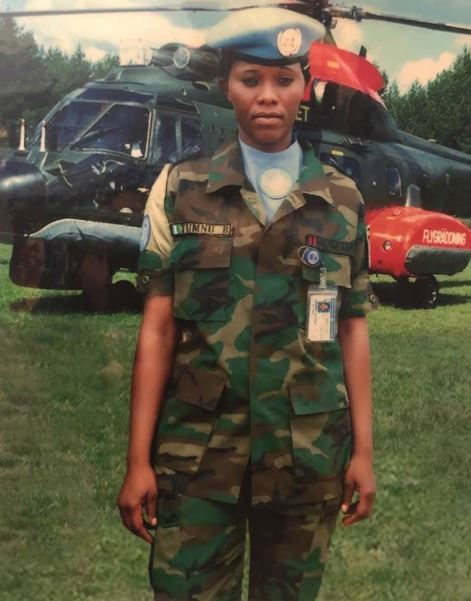 A female Nigerian soldier has died leaving her families, friends and colleagues in sorrow. The late soldier identified as Corporal Chabathiya .A. Sunama was said to have been involved in a fatal car accident along Port-Harcourt/Lagos expressway which saw her killed and her husband hospitalized.
According to relative who shared the sad news on Facebook, the friendly and cheerful combatant officer survived a bomb blast in Maiduguri, Borno state which affected her some years ago and also escaped a serious attack by unknown persons during her wedding in Port-Harcourt, Rivers state.
Her husband who was also involved in the accident is reported to have been hospitalized as we wish him speedy recovery.
May the soul of the female soldier rest in peace.