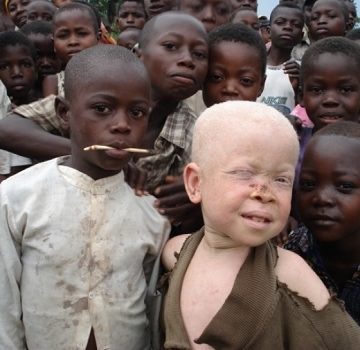 The Lagos State government has urged both primary and secondary school students in the state to stop discriminating against the albinos in their midst, saying albinos are normal human beings like them.
She also advised them not only to feel, mix and play freely with the albinos but also to share knowledge, experiences and other good things with them. The Permanent Secretary of the Ministry of Education, Mrs Adebunmi Adekanye, gave the advice on behalf of the state government while speaking at an event to mark this year's International Albinism Awareness Day in Lagos.
The theme of the programme, which has many students and teachers in attendance, was "Promoting the well-being of Albino Pupils and Students in Lagos State."
According to Adekanye, albinism is no punishment for any crime neither is it the making of any god or goddess as much erroneous belief.
Albinism, she explained, is the existence of a substantially lower rate of melanin production which is the pigment responsible for the formation of the colour in the body.
"So, the level of availability of melanin which protects the skin from ultraviolet damage in the body makes the difference between the albinos and non-albinos
She also urged other members of the family and the society at large to give albinos around them support that would help them to succeed in careers and life.