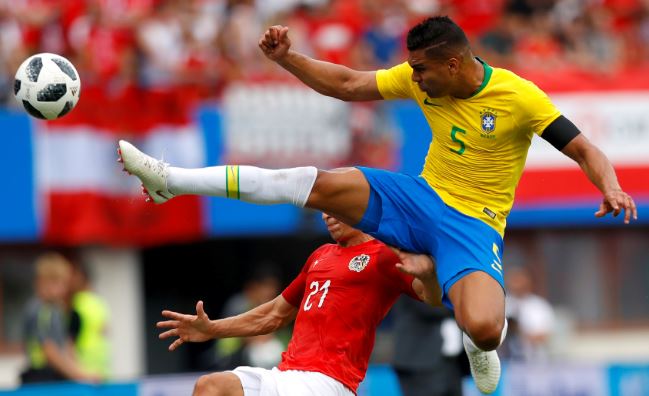 Brazil's bid for a sixth World Cup got off to a slow start as Switzerland withstood an early onslaught to snatch a 1-1 draw in Rostov-on-Don on Sunday.
On the day when holders Germany were shocked 1-0 by Mexico, Brazil's tag as pre-tournament favourites looked justified in a dominant first-half capped by Philippe Coutinho's wonder strike to open the scoring.
However, Brazil paid for their failure to kill the game off when Steven Zuber powered home an equaliser from Xherdan Shaqiri's corner five minutes after the break.The pressure will now be on Brazil to kickstart their campaign when they face Costa Rica on Friday.