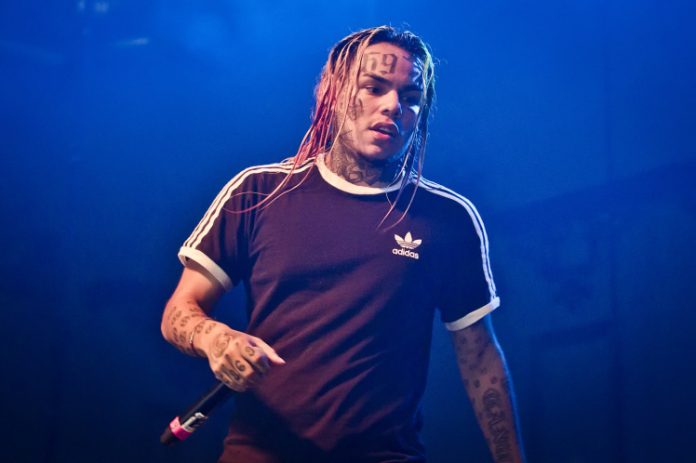 US artist Tekashi69 (AKA Tekashi 6ix9ine) has reportedly been admitted to hospital after he was 'pistol whipped, robbed and kidnapped'. After leaving a recording studio around 4am New York time on Sunday, the father –  real name Daniel Hernandez – was said to have been ambushed in his driveway. According to TMZ, sources claimed three hooded gunmen got out of their car, grabbed Tekashi and knocked him unconscious.
'We're told the next thing Tekashi knew, he was in the back seat of the car as the gunmen were driving around, telling him if they didn't get what they wanted from him they would kill him,' the publication reported, before the men allegedly raided his house.
Around $750k (£571k) in jewellery and between $15k (£11k) and $20k (£15k) in cash was reportedly taken from the premises, while Tekashi's partner and their daughter were reportedly inside the property but unhurt.
TMZ claimed the rapper – who released his latest song Fefe alongside Nicki Minaj this weekend – was then able to escape the vehicle, with the gunmen still inside, flagging down a passerby who called 911 at an intersection. He was reportedly transported to a hospital by ambulance where it has been claimed he's received various tests, including a CT scan.