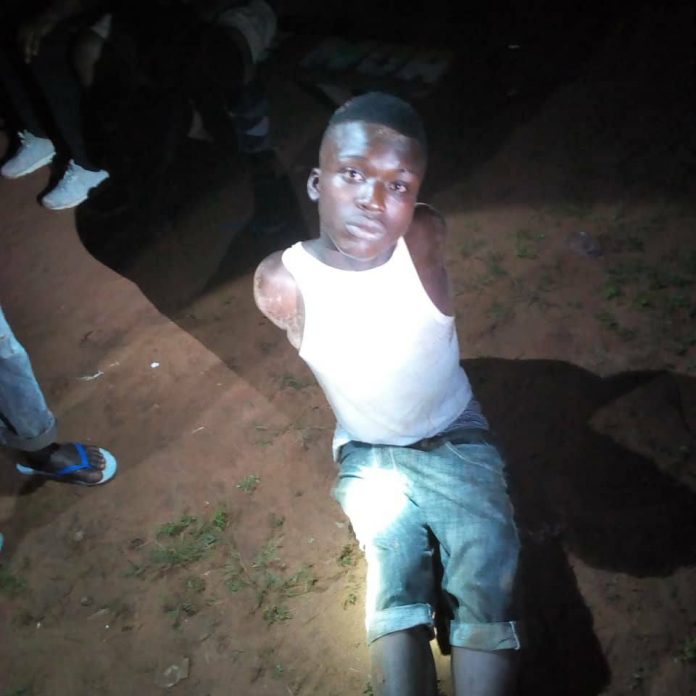 A teenage boy has been arrested for alleged theft in Obosi area in Anambra state. The 19-year-old boy identified as Chimezie Emodi was apprehended in the early hours of today 21/09/2019 by a team of security personnel following a tip off..
According to reports, the young suspect was caught in the act after he allegedly burgled the house of Mr. Obed Muonagor and almost made away with some valuables.
Unfortunately for him, he was nabbed in the process.
This suspect has been since handed over to the police for possible prosecution.
Place this code at the end of your tag: