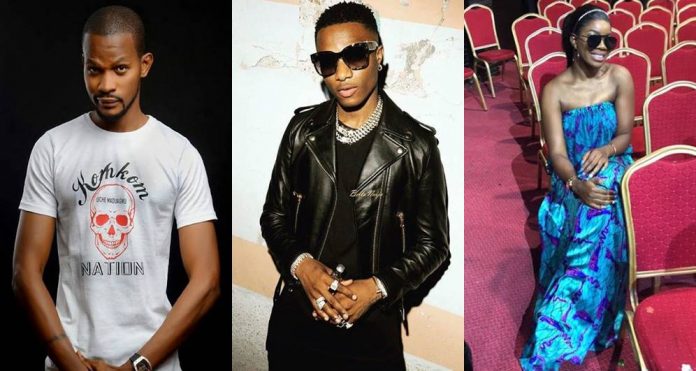 Controversial Nollywood actor,, Uche Maduagwu has said that a baby mama that wants to live large should go and get a job.
He made this statement in reaction to Shola Ogudu calling out her baby daddy Wizkid yesterday for being a deadbeat father.
He wrote:
@wizkidayo and @davidoofficial belong to the same WHATSAPP group of "Responsible FATHER", may God give us God fearing "Baby Mama's"…??? Being a "Baby Mama" is not a BAD thing, its an opportunity to become a PROUD #mum to your child.? But Social media is not the most APPROPRIATE place to bring your complain to if you feel your "Baby Daddy" is not doing enough.??
No FATHER is ever PERFECT, but when he is trying his possible best to take care of his kids, a God fearing BABY mama should Appreciate.? I'm so ANGRY right now, because I've known @wizkidayo for a very long time now as a #FRIEND, and even before he became a #FATHER, he always take good care of other people's kids, buying them gift ?and even paying for the #EDUCATION of some,✏ tell me, such a man, wouldn't he go an extra mile to take good care of his own children?✈ I'm the biggest Actor,? i hate it when people rubbish other people's image in public. A "baby Mama" that wants to live large like Dangote should go and WORK.?