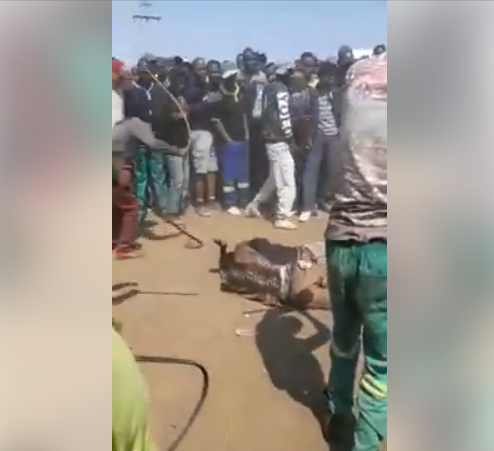 Two alleged gang members were subjected to savagery and jungle justice from an aggrieved mob for reportedly terrorising their community.
In a trending video posted online, the two suspects can be seen being flogged mercilessly by a mob who surrounded them and decided to teach them a brutal lesson.
According to reports, the incident happened earlier today in South Africa.