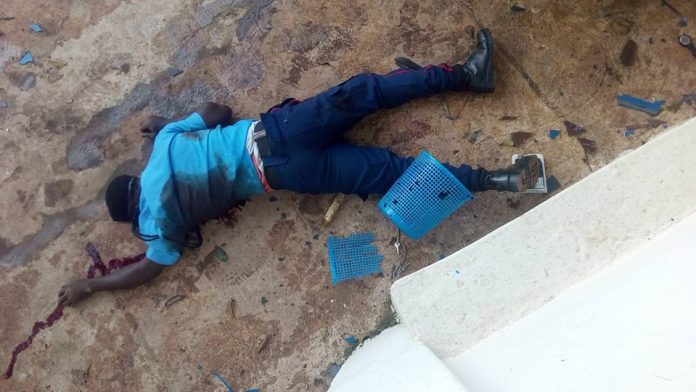 Pandemonium occurred this evening in Igede Ekiti, Ekiti state after a group of armed robbers stormed a branch of Union Bank of Nigeria and killed an unspecified number of persons in the process.
According to reports, the robbers who were well armed and prepared – stormed the town by 5pm and held the area hostage for over 30 minutes while shooting sporadically as security agents were nowhere to be found.
A security guard at the bank was killed in the gunfire and many others injured.
The shocking incident which has happened in the area before – is said to have thrown the entire town into panic.
Some months ago, three policemen and four other persons were shot dead in Ilasa-Ekiti, Ekiti State as robbers invaded a commercial bank. Reports say that the robbers invaded the bank and destroyed the security door with dynamite before gaining entry into the hall.
Two of the policemen were reportedly shot dead at the nearby Ilasa Police Station while the third, who was on guard, was killed at the entrance to the bank.
The four other victims, who were identified as indigenes of the town and neighbouring Omuo- Ekiti, were said to have been hit by the robbers' stray bullets.
Place this code at the end of your tag: