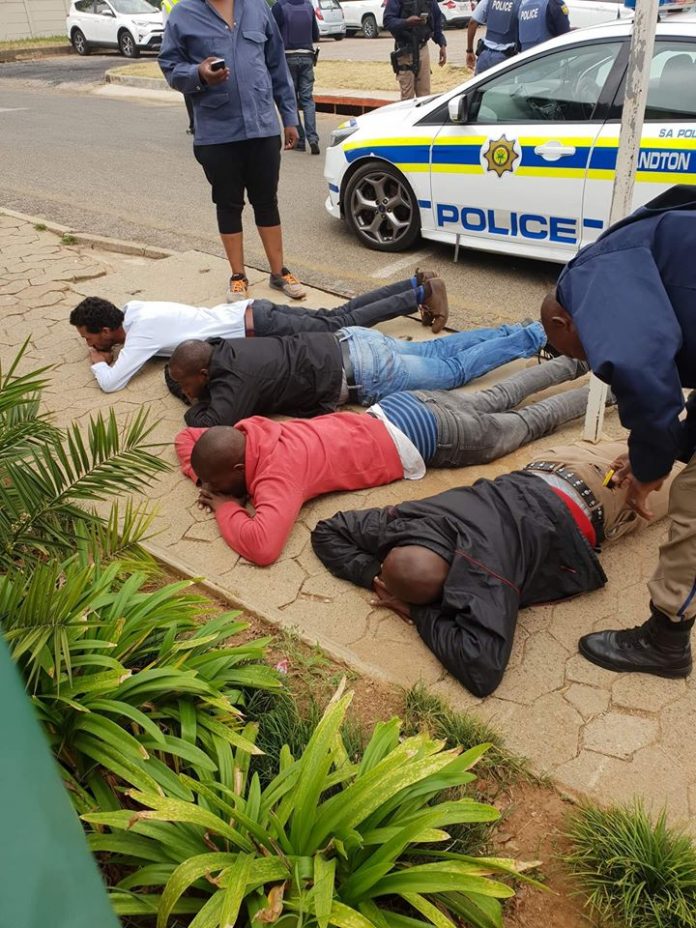 A group of armed robbers were forced to lay on the ground after being arrested by security operatives for alleged car snatching.
It was gathered that the seven alleged hijackers were arrested on Rabie Street in Fontainebleau, Gauteng, South Africa, after being traced from a recent hijacking on 21 September.
The men aged between 38 and 41 were arrested outside Laerskool Fontainebleau in the early afternoon, in clear view of youngsters and parents.
According to Linden police spokesperson Constable Takalani Matumba, the police team was alerted to a recent hijacking on the East Rand and was put on alert for the vehicle.
"The suspects were driving a hijacked white Kia Sportage. The task team spotted the vehicle containing the suspects just before they were about to allegedly commit another crime in the Linden area," Matumba said.
Furthermore, several registration numbers, eight channel jamming device and jewellery was found inside the vehicle.
The men were found with housebreaking and car hijacking implements.
They were charged with the possession of these implements, being in the possession of a stolen car and possessing signal jamming equipment.
Police are investigating the matter further.