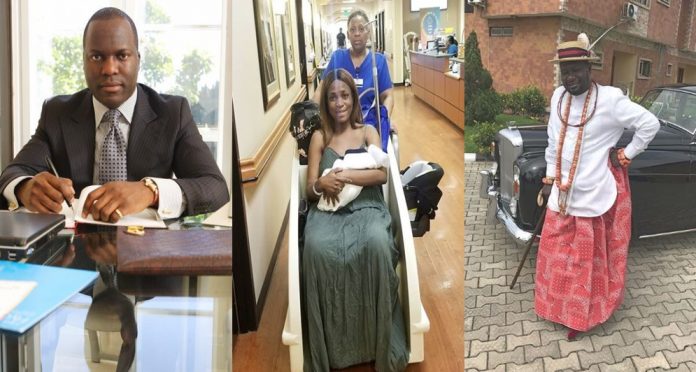 The Ologbosere (traditional Prime Minister of Warri Kingdom), Oil Magnate, Ayiri Emami, has congratulated his Delta brother, Sholaye Jeremi and his Babymama, Linda Ikeji on the birth on their son, Jayce Jeremi.
Ayiri shared photo of Linda and Jayce on his Instagram page and wrote; "Congrats to my brother on the arrival of our son!"
Ayiri Emami is a Nigerian businessman and billionaire, founder of the 911 Beach & Resort in Ugborodo, Warri South West Local Government Area, Delta State, Nigeria, and a major contractor to the Chevron-Sasol EGTL project in Delta state.
Emami is the CEO of A & E Petrol and A & E group of companies that has various holdings in oil, construction, logistics, 911 Hotels & Resorts, and 911 Entertainment.
He is also the former chairman of Delta Waterways Security Committee and board chairman of NigerCat, a construction company under Chief James Onanefe Ibori administration in Delta State.
In 2011, he married Asba Emami, reportedly spending about N200 million on the wedding.