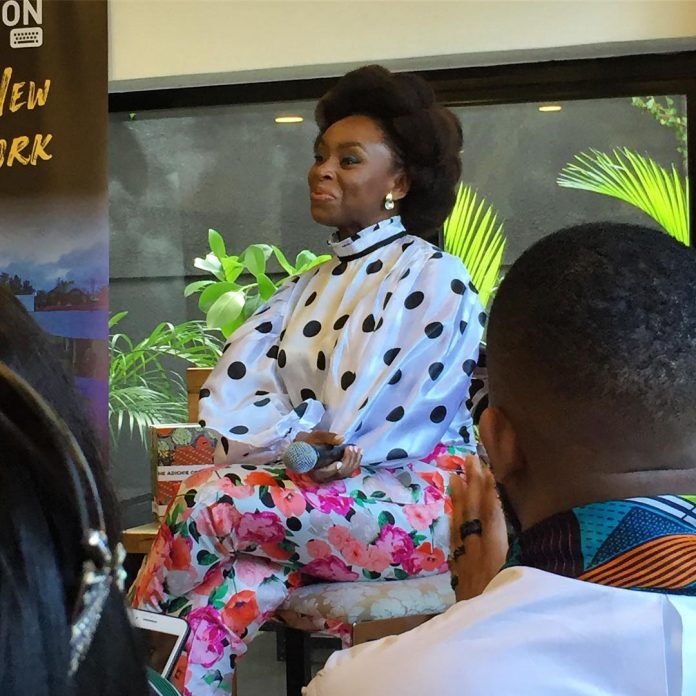 Chimamanda Adichie has said it is wrong to use feminism as an excuse to insult a man.
Tagged "An Evening of Conversations," the discussions bordered on feminism, tips for writing, dealing with backlash, bride price, toxic masculinity, Chimamanda's next novel, her love for Nigerian fashion brands and online shopping, raising a male child, and so on.
Chimamanda also got an amazing gift from this young man who travelled from Lokoja, Kogi state to Lagos for this event.
For those who haven't had the privilege of reading the book, 'Americanah' follows the story of  two young Nigerian immigrants, Ifemelu and Obinze, who face a lifetime of struggle while their love story endures.
Speaking to The Daily News, over three years ago, about adapting the book, Nyong'o said:
"It is such an honor to have the opportunity to bring Ms. Adichie's brilliant book to the screen.
Page after page I was struck by [the characters'] stories, whose experiences as African immigrants are so specific and also so imminently relatable."
On other other hand, it should also be noted that Gurira and Nyong'o are long-time collaborators; Gurira—who's also a celebrated playwright, beyond her abilities as a charismatic warrior in Marvel movies and on The Walking Dead—wrote Eclipsed, the play that scored Nyong'o her first Tony adaptation. The Oscar-winning actress has confirmed that Americanah will be her next project. She'll play female lead Ifemelu in the miniseries version, while Gurira has signed on to write.