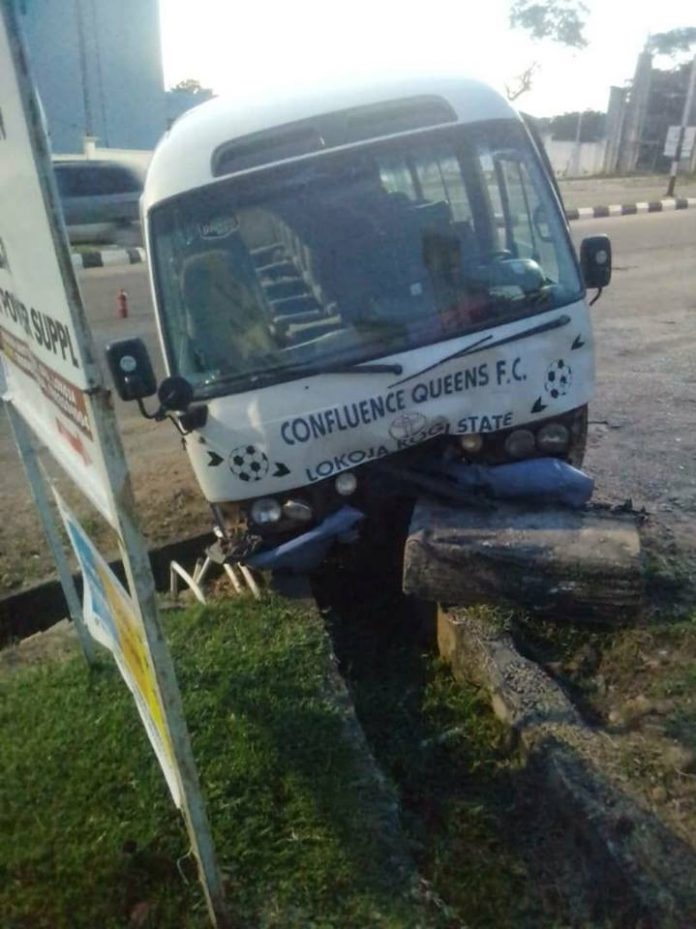 Some female Nigerian footballers were involved in an accident yesterday in Lokoja, Kogi state capital. According to reports, Kogi-based Confluence Queens players were involved in the accident which left the driver unconscious as a result of head and leg injuries he sustained in the crash.
The bus was severely damaged.
Yesterday, players of the Abia Warriors football club of Umuahia, Abia state, encountered an armed robbery attack while they were travelling to Lagos for their Aiteo Cup round of 16 games.
The team reportedly ran into a group of armed robbers operating along the Lagos-Ibadan express way but they narrowly escaped .
It was also reported that some players out of fear during the robbery – attempted to jump down from the vehicle as they sustained injuries and were treated by the medics.
The players have now arrived Lagos state ahead of the football competition.