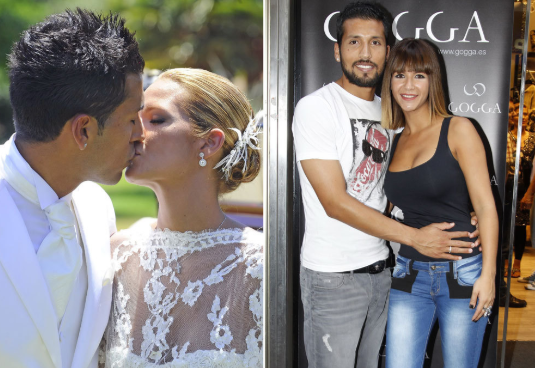 The wife of Valencia defender Ezequiel Garay, attempted to break the internet after deciding to post a nude photo of herself on Instagram.TV presenter Tamara Gorro, 31, uploaded the image for her 1.1 million followers on the social media site.
The s nap, titled "a free woman", shows the stunning mother-of-two stood at the edge of a cliff looking out over the horizon.
And in no time her fans had shown their appreciation.
It received 180,000 likes and more than 5,000 comments.
She wrote: "I stripped off because I wanted to. I stripped off because it does not hurt anyone.
"I stripped off because I am not different. I stripped off because I am free."
Gorro, who was named Miss Segovia in 2008, has been on television ever since appearing on a dating show in 2010.
The Spaniard married Garay in 2012 and has two children with the centre-back.
Former Real Madrid and Benfica defender Garay has played for Valencia since 2016 and represented Argentina since 2007.