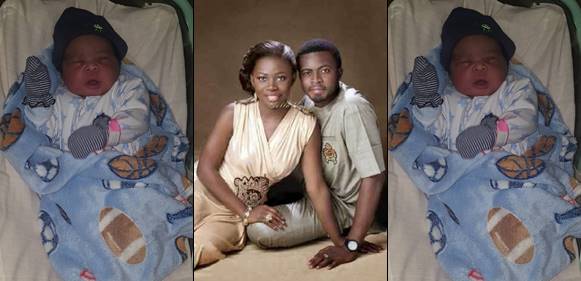 EX President Goodluck Jonathan's daughter, Faith Edward and her hubby, Godswill, have welcomed a baby boy, which happens to be their second child together. The boy was named Faith after his mother, whose maiden name is Faith Sakwe.
And to celebrate, Faith's husband shared a photo of the baby boy and said:
"My month of celebration, the womb is open and the blessing from God Almighty in full measures is upon my family.Here comes the Prince of the P7 dynasty, my own son. Please my love ones and well wishers join me to welcome my Prince into the world of possibilities as the host of Heaven have followed him down to fulfill Destiny. Thank you Jesus my Lord, I remain grateful for your love towards my family, thanks to my ever loving wife for the blessing of my baby boy."
The couple got married in 2014 and have a daughter, Eliana.