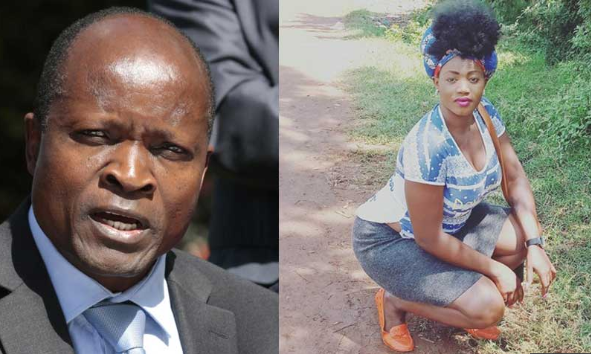 A Kenyan governor was charged with murder on Monday following the death of his pregnant young lover whose body was found dumped in a forest earlier this month.
Migori county governor Okoth Obado, who was arrested on Friday, denies involvement in the killing of 26-year-old student Sharon Otieno.
Obado was remanded in custody by the High Court judge until his bail hearing on Tuesday.
Obado's personal assistant, his bodyguard, two local officials, and a taxi driver have also been arrested in connection with the murder.
Obado, who initially denied having an affair with Otieno, was arrested after DNA testing confirmed he was the father of the seven-month-old fetus that died with her.
A post-mortem showed that Otieno had likely been raped, strangled and stabbed multiple times before dying.
"Sharon and her unborn baby lost their lives in a gruesome and horrifying manner in the hands of her killers," Kenya's chief prosecutor Noordin Haji said in a statement.
Haji alleged that Obado and Otieno had been in "an intimate relationship" and that when Otieno became pregnant Obado was "unhappy about it".
AFP