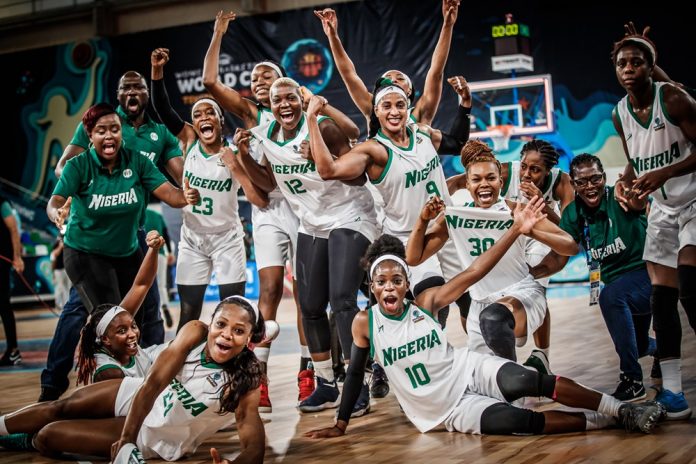 D'Tigress, head coach Otis Hughley Jnr is proud of his team's achievement so far at the ongoing 2018 FIBA Women's World Cup in Tenerife Spain despite their inexperience and youthfulness, reports Completesportsnigeria.com.
Hughley made history becoming the first ever coach to guide the D'Tigress to a win a match at the FIBA Women's World Cup.
The Nigerian team won team won their second Group B match of the 2018 FIBA Women's World Cup in Tenerife 74 – 68 against Turkey. They lost their first game to Australia.
"Turkey has been through a lot to build that program and for us to sneak a little shortcut like that. Wow, I was praying almost on my knees as we're so inexperienced and young," Hughley told FIBA.com.
"We came through a lot of adversity and mistakes and were still able to fight off a couple of runs. We even held on with some poise when two of our main players fouled out."
"I had been getting a little criticism for trying to get all the girls ready instead of focusing on the main stars, but I knew this kind of moment would come."
"This is not my first, second or third movie. I have seen it all too many times before in NBA, college and the FIBA game. I was just happy that my decision paid off."
The win for Nigeria also completed an impressive African double against European opposition, with Senegal defeating Latvia 70-69 earlier in the day.