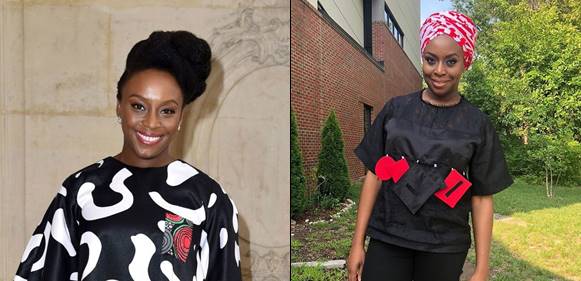 Nigerian author, Chimamanda Ngozi Adichie, has expressed how saddened she felt about the backlash her question to Hillary Clinton, an American politician, generated on social media, particularly among Nigerians.
Speaking to a group of young Nigerians during a hangout session in Lagos on Saturday, Adichie said she was surprised about the reaction the question generated, noting that it made her sad seeing her parents read horrible things Nigerians said about her.
In an interview with Hilary Clinton, the author, whose work has gained recognition, including winning the Orange Prize award, asked the female politician why she had described herself first as a 'wife' before other things on her social media bio.
This question, which Adichie said she considered harmless, brought backlash from Nigerians, including celebrities, many of which were premised on the notion that the reference in her question was a negative example for thousands of Nigerian women who follow the author religiously.
Adiche said she felt sad seeing her parents read the negative comments thrown at her. "watching my mother, I felt close to tears," she said. Adichie, whose clapback at a French journalist who had asked her if there were libraries in Nigeria warmed her to the hearts of many, said the episode made her begin to rethink how she felt about Nigeria.
When I got back to Lagos and there is just all of this noise and apparently it's just all of ugliness, people said to me: 'they are writing public letters to you. They said you are a demon; that you want to break up marriages, all kinds of things. I felt. Let me be honest, that is the first time I really started to rethink how I felt about Nigeria.
I have never done that before. Until then, I had been a very dutiful daughter of Nigeria and I am still at that phase where I am thinking about how I really, really feel about Nigeria."
She however explained she had asked the question for political reasons. She said: "quite frankly, the reason I asked that is that it was a political thing, particularly in the contest of Hilary Clinton a woman who had to change her name and take her husband's name because people would not vote for her husband if she had kept her name. A woman that for many Americans they still need to see a woman in domestic terms before they can concede a little power to her politically. We don't think that of men."